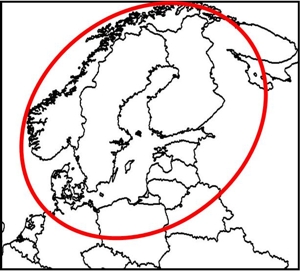 The Working Group on Dry Grasslands in the Nordic and Baltic Region was founded in 2005 by Dr. Jürgen Dengler as an informal association of researchers dealing with any aspects related to dry grasslands in the Nordic and Baltic Region. Nordic and Baltic Region (see map) in this sense comprises Denmark, Norway, Sweden, Finland, Russia (NW parts), Estonia, Latvia, Lithuania, Poland (N parts), and Germany (N parts). Presently, the Working Group consists of 35 members from 10 countries, and we correspond basically via e-mail and this homepage.
If you like to join us, simply send an e-mail to Jürgen Dengler

The Working Group has three basic aims:

Establishment of a comprehensive vegetation database with all available phytosociological relevés of dry grasslands and related vegetation types (i.e. Koelerio-Corynephoretea, Festuco-Brometea, Trifolio-Geranietea) from the study area
Use of this database for consistent supranational vegetation classification, for analyses of environmental, compositional, and biodiversity gradients, and for nature conservation issues
Platform for information exchange and for initiating joint research programs
For this purpose, the Working Group closely cooperates with the German Arbeitsgruppe Trockenrasen, the Workshop European Vegetation Survey (EVS) of the International Association for Vegetation Science (IAVS) , and SynBioSys Europe.
[Top]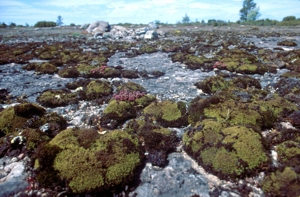 The phytosociological database of the Working Group presently [31.03.08] comprises 7,016 relevés. We have localised further 4,539 digital and 5,819 printed relevés, which will be added to the database gradually. If you have suitable relevés for the database or if you would like to use our data for your own analyses, please, contact Jürgen Dengler.
In 2008, the Working Group will hold its first scientific meeting, jointly with the German Arbeitsgruppe Trockenrasen. The Dry Grassland Meeting 2008 will take place in Kiel at the German Baltic coast from 26 to 28 August 2008. The two major topics of this conference are: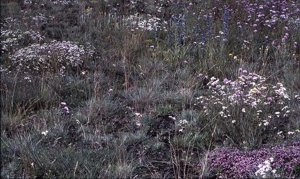 Dry grasslands in a changing environment (Management of dry grasslands in cultural landscapes, NATURA 2000; conservation of rare species; Changes of land use, eutrophication, and succession; invasion of neophytes - problems and solutions for dry grasslands)
Vegetation databanks and large-scale classifications of dry grasslands
The program consists of 1 ˝ days of lectures and poster presentation and 1 day of excursions to dry grassland areas in Schleswig-Holstein. The conference language will be mainly English although German contributions are also allowed. You are cordially invited to participate in this first conference of the Working Group. Registration is possible until 15 June 2008. For further information, see the conference homepage. [weblink]
[Top]